COSMETIC DENTISTRY IN MOSMAN
CEREC is a sophisticated, computer-based dental treatment system. It is one of the most advanced products in the world of digital dentistry.
CEREC (Ceramic reconstruction) enables porcelain ceramic inlay material to be produced easily while you wait. A restoration can now be performed in one dental appointment! No longer are impressions and laboratory work required for dental restorations, a process which usually takes up to several weeks and a series of dental appointments. CEREC means the restoration is completed within just one visit.
Utilizing the latest state-of-the-art computer technology CEREC is the most advanced process available in Dentistry to date. CEREC restorations give teeth greater strength and stability and are inconspicuous in appearance. This equipment enables us to quickly repair your teeth; helping you to maintain your teeth for life.
At your appointment, the affected tooth is first prepared for treatment. A 3D image is taken of the area and is viewed on the screen by the Dentist. The ceramic restoration is then designed in accordance with your tooth scan. Utilizing the CEREC machine the ceramic restoration is created quickly and efficiently. After polishing the restoration it is bonded to your tooth.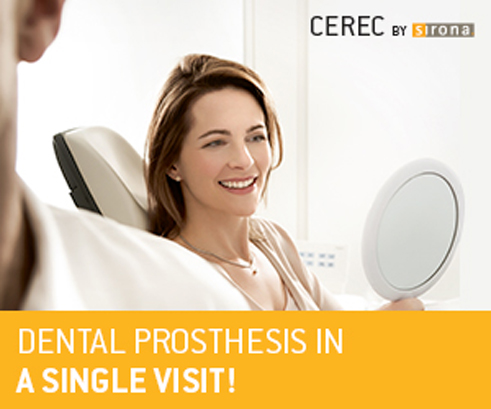 CEREC is the best restoration option available to patients as
It is the most cost effective restoration process Provides support and increased stability to teeth Can protect and preserve natural tooth structure Is visually appealing and virtually indistinguishable from your natural tooth.
CEREC is a great new technology that has improved the way dentists treat their patients. With this technology at Spit Road Dental, our dentists are able to conserve natural tooth tissue by performing an extended range of effective and clinically tested treatments.
For all cerec restorations enquiries contact our friendly team on (02) 9969 4663. Our dental clinic is based in Mosman and a short drive from Neutral Bay, Cremorne, Balmoral, Seaforth, Balgowlah, Clontarf and Cammeray. 
find out more
(02) 9969 4663
or