We offer dental services with care and comfort in our world class state of the art dental facilities in Mosman
At Spit Road Dental, our primary aim is to facilitate our patients in keeping their teeth for life and for them to be functional and aesthetically pleasing.
We strive to provide an exceptional experience from your very first contact with us.
We want every patient to have an amazing experience that will change their ideas about dentistry. We are conveniently located near public transport and a major shopping centre.
We will take the time to discuss with you your treatment options that will suit your lifestyle and budget and provide for you nothing less than the latest technology and comfort.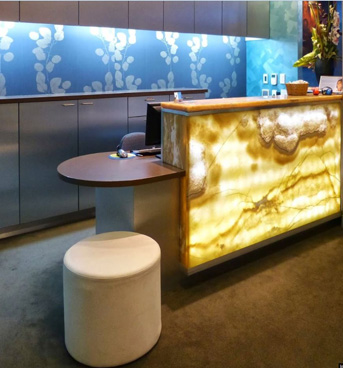 Is it time for your check-up, or do you need to talk to a dentist Mosman?
We are located in Mosman on Spit Rd and a 5-7 minute drive from Neutral Bay, Cremorne, Balmoral, Seaforth, Balgowlah, Clontarf and Cammeray and just 2 or 5 minutes walk away from ALDI Mosman, Harris Farm Markets, Office Works, Dracakis Jewellers, Berkelo and Australia Post.  
Smile Brighter with the Best Dentist Mosman. For emergency dental or dental enquiries, please call our friendly dentist Mosman team today to make an appointment with our dentist at a time that's convenient for you. (02) 9232 3900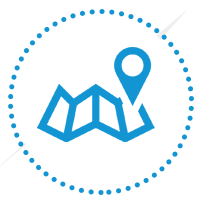 We appreciate that everyone has busy lives and need to have flexible times for appointments so we provide Saturday appointments on our clinic for the convenience of our patients so dental care doesn't interfere with their busy schedules. Spit Road Dental in Mosman have plenty of parking at the rear of the surgery in Bridgepoint shopping centre or in Vista Street car park in busier times.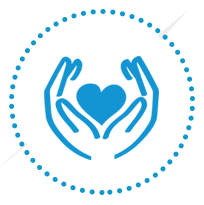 Dr Yerbury has a well established reputation for calm, friendly and a reassuring chair side manner. Having owned his practice since 1988, he has attended to several generations of families. He is highly experienced in preventive care and if any treatment is needed he is able to offer various options that involve just one appointment, including crowns. You can have peace of mind when visiting Dr Yerbury that he will look after you in the same manner as a family member, in fact you will become a member of the Spit Road Dental family.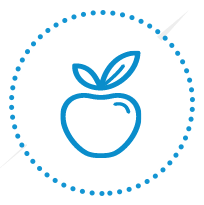 At Spit Road Dental in Mosman, we have gone out of our way to make you feel comfortable and cared for. From the very first time you enter, you will be greeted by our friendly staff and invited to relax in our beautiful dental lounge where you can read a current magazine, watch our HD wide screen TV showing amazing scenery from all over the world or search the internet on our internet point. Once you enter our treatment rooms you will be listening to a selection of relaxing music and be able to watch some interesting videos on the ceiling mounted TV above the chair.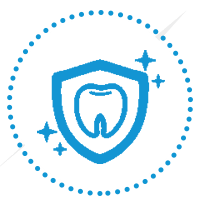 For the protection of our patients, we use the latest world class sterilization procedures. Our new Mocom autoclave combined with our Miele instrument washer on our clinic can assure you that all our instruments are clean and sterile when used at your appointment, every time.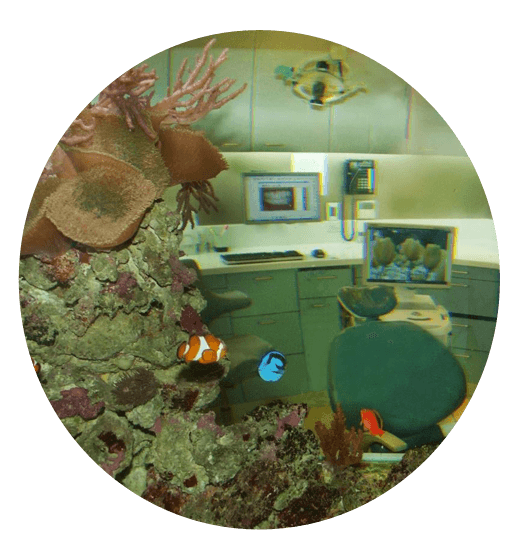 Dr Yerbury has been practicing in the area since 1985 offering a full range of general , family and cosmetic dentistry procedures. His career interests are in aesthetic and cosmetic dentistry with an emphasis on quality personal service. His goal is for an improvement in self esteem by creating natural beautiful smiles while providing comfort and compassion
We are delighted to provide the following dental services in Mosman.
Cosmetic Dentistry
Tooth Whitening
Porcelain Veneers
Porcelain Crowns in 1 appointment
Porcelain onlays in 1 appointment
Porcelain Bridges in one appointment
Tooth-coloured Restorations
General Dentistry
Dental emergencies
Preventive Care
Mercury-free Dentistry
Dental Implants
Snoring Devices
Root Canal Treatment/endodontics
Periodontal Treatment
CEREC Restorations
Advanced Technology
Children's dentistry
Occlusal splints/night guards
Snoring mouthguards
WHAT OUR HAPPY PATIENTS HAS TO SAY
I'm extremely happy with the service, friendly staff, no waiting for my appointment i went straight in, good price, they didn't rush me and explained everything. They couldn't have done any more to look after me, it was great. I highly recommend Spit Road Dental.
I was really impressed with this clinic, it is so modern ,friendly and efficient. They seem to make a real effort to run on time as I'm hardly ever kept waiting, how do they do that? my GP keeps me waiting forever. The dentist explained all I needed to know in words I understood and wasn't pushy. BTW he makes you feel at home by asking about what is happening in my life and is very friendly, i appreciate that. Highly recommended.
Dr Ian is not just a great professional but also a caring person. He's specially thoughtful with my young daughter, who, from day one as Dr. Ian's patient, has never been afraid to have dentist appointments. His staff is polite and always ready to assist us. His surgery is quite modern and make us feel in a place where "the fear of pain" has no chance of frightening anyone that needs to be there. We could not ask for a better Dentist! Thanks a million Dr. Ian!!!
I have been seeing Ian for over 30 years and during that time the service has always been timely, efficient and above all great dental care. I can thoroughly recommend Ian to anyone seeking a professional dentist who uses his judgement and explains what he thinks is required in a clear way in a professionally managed practice.
I have been a patient of Dr Yerbury's for many years and have always been very happy with his professional approach, high quality work and caring manner. I can highly recommend Dr Ian's dental surgery.
I have been with Dr Ian Yerbury since the 90's and would not trust any other Dentist with my teeth. My whole family use his services since many years and we can only highly recommend him and his team.
Having total 'trust' in my dentist is extremely important to me . From the quality of the work to paying a fair price for the entire experience . Dr Yerbury was referred to me by a personnel friend who is a very good retired dentist . I have been seeing Dr Yerbury for the past few years and could not be more content knowing the health of my teeth & gums are being cared for by his very modern surgery and caring ways . When I do require dental work to be done , I lie back in his beautiful surgery and find the whole experience very pleasant . I would fully recommend Spit Road dental .
Ian has looked after our teeth for more than a decade. Great surgery and runs like clockwork
I have been a patient of Ian's for over a decade an always found him and his staff the be excellent in all aspects of dental care. I would openly recommend his service and care. Mark
Ian has been my dentist for 20 years. Always friendly. He provides great service and plenty of helpful advice.
My partner and I are patients, both seniors, and I am not the most relaxed when it comes to dental work. However, I am always treated very well by the excellent staff in a caring, thoughtful and professional manner. I highly recommend these services. Caroline
Ian is a great dentist who takes the time to listen to your concerns, explains everything and put your at ease. Highly recommended!
Great service, and a wonderful ,modern state of the art practice.
The service is absolutely fantastic as is the atmosphere & friendly staff. I have moved out of area however will continue to utilise this dental practice, it appears that there is nothing too difficult to rectify regarding dental issues.
Dr Ian Yerbury is brilliant! I have been looking for a dentist for myself and I believe I have found the right place & person. He Explained everything in great detail and I felt very cared for. Staff are friendly and surgery is very modern as well.
I have been a delighted client of Dr Ian Yerbury for 20 years. I consider him to be one of the best dentists in Sydney. He replaced all my amalgam fillings with ceramic 8 years ago. Fantastic work. Stephen
Been coming to Dr Yerbury for years, going back to the Cremorne days - was introduced by my husband who was traumatised as a child by British dentists, and will not go anywhere else. He is gentle and thorough, and ably assisted by completely charming support staff. About as relaxing as a visit to the dentist can get!
I keep coming back because I have confidence in the care I will recieve
Ian is an excellent dentist, I would highly recommend him to all age groups. My teeth look much better since my first visit a few years ago. Professional, calm and caring springs to mind. Thank you Ian
Dr. Ian Yerbury is a wonderfully caring man and this translates to how he makes sure I do not have any fears around treatment. He is kind and gentle at all times and explains thoroughly what treatment is needed. As a total coward, when it comes to the dentist, I can thoroughly recommend Ian as someone who makes the experience pleasurable. The surgery and staff are all fantastic.
All members of our family have been visiting Dr.Yerbury for close to 20 years. He is very caring and explains everything he is about to do . The surgery is very clean and presentable. Hygiene is number 1 priority for him. You can count on it. He has definitely became part of our family. He knows my kids from their first visits and they are now grown up kids. Also he has a very good system in place for dental check up reminders so we can see him regularly for preventative treatments against any potential dental problems before they become major dental problems.
Ian is an outstanding professional dentist. He is very thorough, gentle, polite and explains every step of your consultation. Very modern and stylish consulting rooms and reception. I have been a patient for 20 years and highly recommend Dr Yerbury.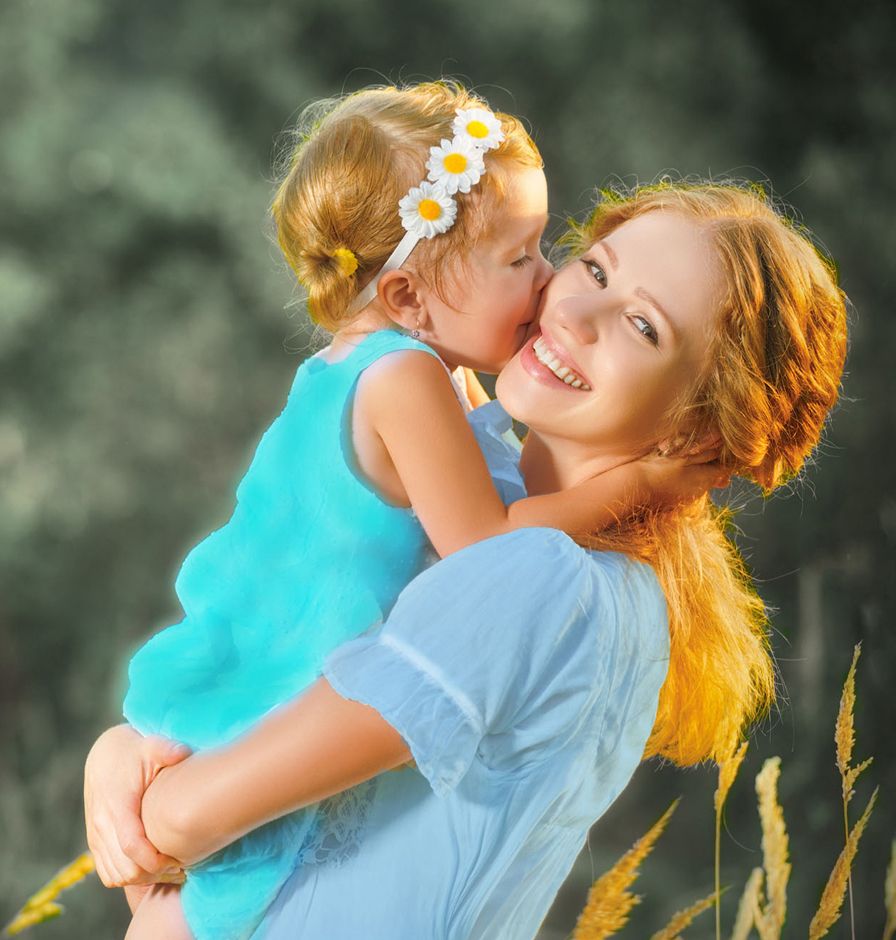 Our practice incorporates state-of-the-art technology, cutting edge equipment, quality customer service and extensive dental experience.

Conveniently positioned on the ground floor for all your dental needs, Dr Ian Yerbury and his dedicated team of dentist Mosman will help you achieve the smile of your dreams.